WELCOME ON THE SITE OF THE BOISSELLERY




"DE MAERTELEIRE"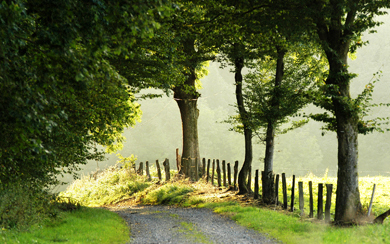 Manufacturer of items in wood since twenty years ago, the "Boissellerie
DE MAERTELEIRE", produce wooden items: peppermills, chopping boards, wooden spoons en spatulas, serving trays, boxes in wood etc…,
in a great choice of models.
We produce also items for hobby and more recently we developed in our "boissellery" category, articles for massage and traditional toys.
Ideally located in the Belgian Ardennes, in the middle of a wooded area, we benefit of this geographical situation to work mainly with local wood (beech and pinewood).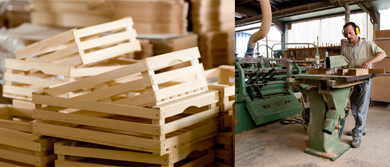 Our woodworkers have many years experience and care to produce objects of first quality.
The articles are in stock, in order to serve the customers very quickly.
We wish you a good visit on our Website and don't hesitate to contact us for any question.
The team of the "Boissellerie DE MAERTELEIRE"
History :
The work of wood in the city of Paliseul is an old tradition.
In the Fifties, were in our municipality five wooden manufactures which employed ± 120 peoples.
It is into 1985 that we took again the last workshop still in activity in Paliseul: the "Ets Wallaux." At this time they manufactured mainly sewing boxes, cigar boxes and coffee mills. Currently, our family company employs 5 peoples.